Patricia King Mentoring Days – Maricopa, AZ
September 10, 2015

-

September 11, 2015
Fulfilling Your Destiny
Day two and three of the 'Four Days of Power and Presence' Events!
Be mentored by Patricia King in a small group for two days. During three-plus decades in ministry, Patricia has said "yes" to one assignment, vision and mantle from the Lord after another. She is an accomplished prophet, apostle, businesswoman, author, preacher, teacher and media Host with a wealth of knowledge and experience to pour into you so that you can go to your next level and see the fullness of your destiny come forth!
Speaker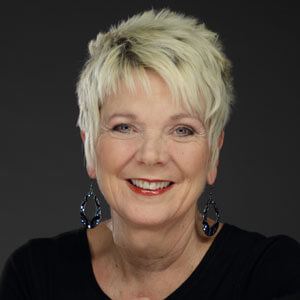 Patricia King is a respected apostolic minister of the gospel, successful business owner, and an inventive entrepreneur. She is an accomplished itinerant speaker, author, television host, media producer, and ministry network overseer who has given her life fully to Jesus Christ and to His Kingdom's advancement in the earth. She is the founder of XP Ministries and co-founder of XPmedia.com.
Venue
XP Ministries Studio
44927 W Hathaway Ave
Maricopa, AZ 85139
XP Missions and Media Building (35 minute drive from Sky Harbor Airport). From Phoenix on I-10, go south on Hwy 347 to Maricopa. Go through Maricopa and turn right on Hathaway (across from Maricopa Storage). The XP Media and Missions Building is one block up on the left.
For specific directions copy the address into Google Maps.
Schedule
(Subject to change according to the Holy Spirit)
Thursday – Friday, September 10-11
8:30 AM – Registration
9:00 AM – Morning Session
12:00 PM – Lunch Break
2:00 – 6:00 PM – Afternoon Session
Registration
$99 per Person
$85 per XP Partner / XPwebchurch Member
Special Combo Event package: Be a Part of All Three Events for Only $200 ($175 for XP Partners and Webchurch Members)
Online registration closes September 7, 2015
Click Here to Register Online for Patricia King Mentoring Days Event ONLY
PLUS! If you are already in Maricopa for days with Patricia, make a long weekend of it by signing up for the Extreme Evangelism event with Cindy McGill and the Faith, Healing and Miracles School with India's soul-winning miracle-evangelist "Rambo" and his son who have led masses to the Lord in healing crusades.
Click Here to Register Online for Combo three event package
Click Here to find out more about Faith, Healing and Miracles School
Click Here to find out more about Extreme Evangelism Event
Please Note: No nursery or childcare facilities available.
Due to limitations of space, all registrations are NON-REFUNDABLE.
Accommodations
This option is limited and is given on a first-come first-serve basis. There is no guarantee that rooms will be available.
We have a local Bed & Breakfast Option in a home of one of our ministry team:
$30 single occupancy per day
Airport pick-up/drop-off – $20 each way / $40 round trip
Please make flight arrangements between 10:00 am and 9:00 pm
For more information, e-mail [email protected]
For your convenience, below is a list of some nearby hotels.
PLEASE NOTE: There are no special room rates for these hotels, these are listed just for reference.
Harrah's Ak-Chin
15406 Maricopa Road
Maricopa, AZ 85239
480-802-5000
2 miles away from the school location
Best Western Inn of Chandler
950 N. Arizona Ave.
Chandler, AZ 85224
480-802-5000
26 miles away from the school location
Super 8 Motel Chandler
7171 W Chandler, AZ 85226
480-961-3888
20 miles away from the school
---
XP Ministries, its agents, volunteers and employees are not responsible for any injuries that could occur while at any of the events sponsored by XP Ministries. Guests assume all risks associated with physical injuries that could occur during an event.